Newsroom
Jefferson Transit Seeks Public Comment on Upcoming Service Changes (Jefferson Transit busca comentario públicos sobre los cambios de servicio propuestos)
December 16, 2021
See JP Transit Service Changes for January 30, 2022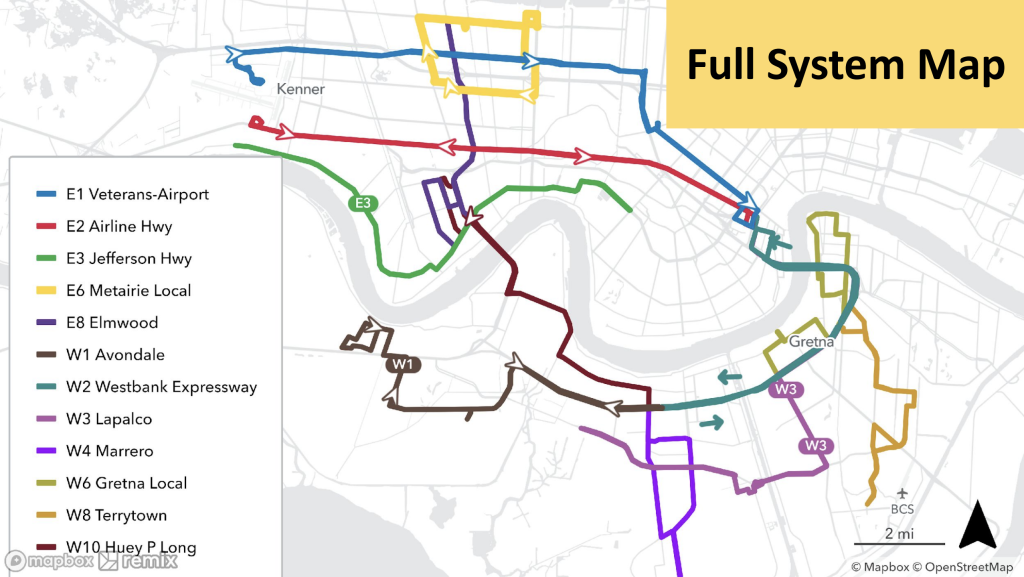 Jefferson Transit seeks public comment on proposed service changes, scheduled for implementation beginning Jan 30, 2022.
The Transit Department held two virtual hearings in December 2021 to outline upcoming service changes, as recommended in the New Links Final Network by the Regional Planning Commission.
The presentation can be found here. Please email transit@solutient.com with comments or questions.
***
Jefferson Transit busca comentario públicos sobre los cambios de servicio propuestos, programado para la implementación a partir del 30 de enero de 2022. La administración del departamento de Tránsito de la Parroquia de Jefferson organizado dos audiencias públicas en diciembre de 2021 para discutir los cambios en la red de transporte público, según lo recomendado por el Rediseño del Nuevo Sistema de Enlaces.
Puedes ver la presentación de audiencias públicas anteriores aquí. Enviar el email a transit@solutient.com con comentarios o preguntas.